"In Jerusalem, the United Nations (a truly united Nations) will build a Shrine of the Prophets to serve the federated union of all continents; this will be the seat of the Supreme Court of Mankind, to settle all controversies among the federated continents, as prophesied by Isaiah." (David Ben Gurion, former Prime Minister of Israel, as quoted from Look magazine. Pictured below is the Supreme Court of Mankind in Israel, which is replete with Masonic symbols, incuding the All-Seeing Eye atop the pyramid:)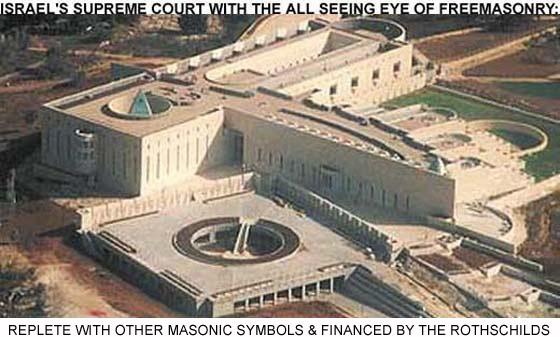 "The ideal Jerusalem, the capital of the ideal Zion, headed by the ideal house of David, will have her foundations rooted in universal brotherhood." The Jewish Utopia, Michael Higger, Ph.D., page 48) "Only the Messianic flag, the symbol of knowledge, peace, tranquility, of the individual mind, will remain, and all the national emblems will center around that emblem." (page 42. Is he speaking here the so called Star of David, i.e., the Seal of Solomon?)
In any case, we know that according to the Jewish Rabbis, it's idolotry to think, as Christians do, that the God-head is divided into three persons, so this next quote is significant: "Consequenty, in the ideal [read Messianic age] era, there will be no people who will believe in the division of the Godhead into two or more persons. Only those people who believe in one God will survive in the ideal world." (page 34, brackets mine.) In other words, Christians will not be part of "the ideal world" as envisoned by the author of "The Jewish Utopia".
The most revered religious book of Judaism also holds that the world will one day be ruled by the Jews: "The Messiah [of the Jews] will give to the Hebrews rulership over the world, and to them all peoples will be subject". (Talmud Bab. Shabb folio 120 & Sanhedrin folio 88 & 89, according to secondary source Robert K. Dahl, "Conspiracy Theory? Behind the Scenes of the New World Order", The Remnant newspaper, March 15, 2010.)
The above quotes, taken together, demonstrate that Israeli leaders, such as Ben Gurion, envisage a global government that is centered in Israel, because, as they see it, this is what the Prophets prophesied. The Supreme Court of the World, as envisioned by Ben Gurion in the quote above from Look magazine, already was built with financial backing from the notorious house of Rothschild and is replete with Masonic symbols.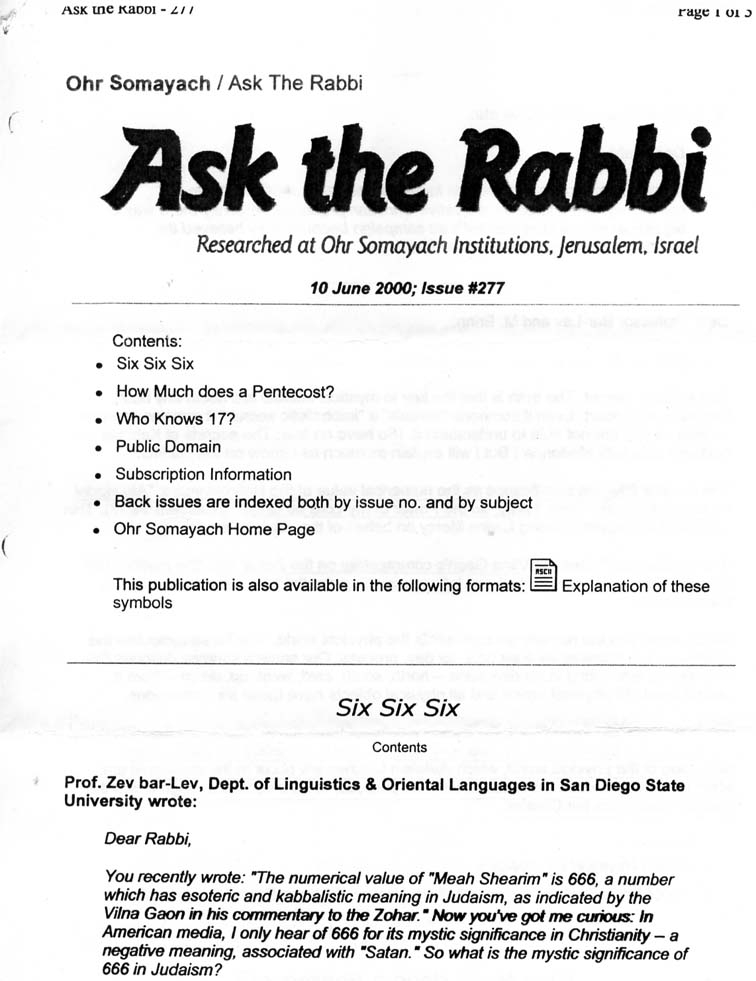 (This rabbinical screed which I scanned from a copy printed from the internet might seem to suggest that the Jewish messiah, the Moshiach of the Pharisees, may well be the Anti-Christ as signified in Chrisian numerlogy as 666.)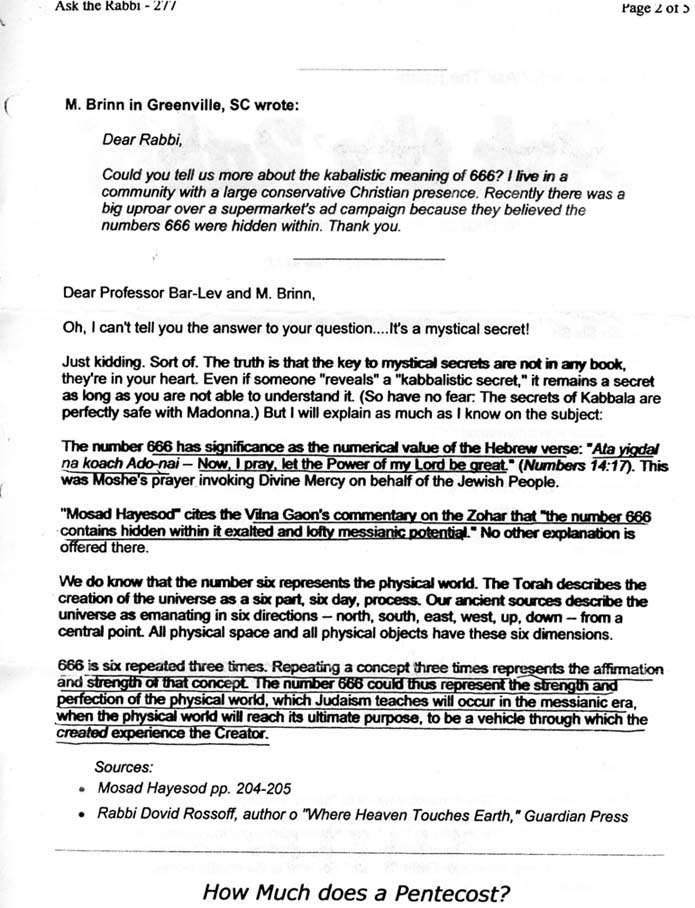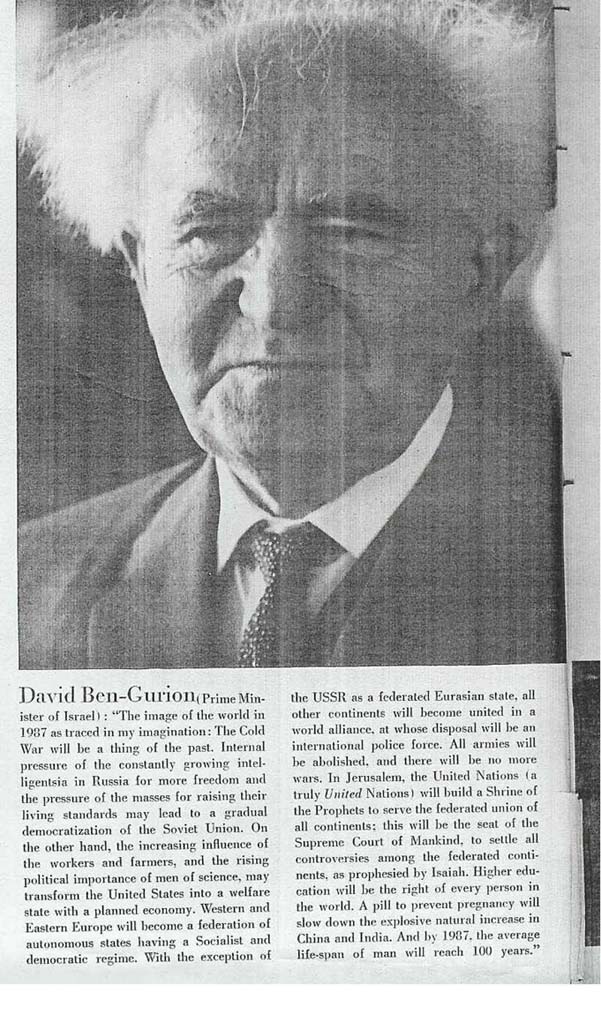 To get an idea of the sinister plans of the Talmudists, consider the 1879 letter from Baruch Levy to the German Freemason and co-author of the Communist Manisfesto, Karl Marx: "The Jewish people as a whole will be its own messiah. It will attain world dominion by the dissolution of other races, by the abolition of fronteirs, the annihilation of monarchy, and by the establishment of a world republic in which the Jews will everywhere exercise the priviledge of citizenship. In this new world order the children of Israel will furnish all the leaders without encountering opposition. The governments of the different peoples forming the world republic will fall without difficuly into the hands of the Jews. It will then be possible for the Jewish rulers to abolish private property, and everywhere to make use of the resources of the state. Thus will the promise of the Talmud be fulfilled, in which it is said that when the messianic time is come, the Jews will have all the property of the whole world in their hands." (Baruck Levy, in letter to Karl Marx, as quoted from secondary source Barbarians At the Gate , Don De Grande Pre, p 64, 2000. The original source cited 'La Revue de Paris', p. 574, June 1, 1928)
Rev. 18:23